DAHUA Laptop Adapters
UK DAHUA Laptop Adapters | Laptop AC Adapter | DAHUA Laptop Charger
https://www.laptop-adapters.co.uk/dahua-c-2.html
DAHUA Laptop AC Adapters By Volt
DAHUA Laptop AC Adapters By Adapter Number
Press "CTR+F" To Find It Easily.
DAHUA Laptop AC Adapters By Laptop Model
Press "CTR+F" To Find It Easily.
Choose Ac Adapters By DAHUA Laptop Computer Models (Total
3
):
Fast Shipping DAHUA Laptop Charger In Great Britain:
England---Bath, Birmingham, Bradford, Brighton & Hove, Bristol, Cambridge, Canterbury, Carlisle, Chelmsford, Chester, Chichester, Coventry, Derby, Durham, Ely, Exeter, Gloucester, Hereford, Kingston upon Hull, Lancaster1, Leeds, Leicester, Lichfield, Lincoln, Liverpool, City of London, Manchester, Newcastle upon Tyne, Norwich, Nottingham, Oxford, Peterborough, Plymouth, Portsmouth, Preston, Ripon, Salford, Salisbury, Sheffield, Southampton, St Albans, Stoke-on-Trent, Sunderland1, Truro, Wakefield, Wells, City of Westminster, City of Westminster, Wolverhampton, Worcester, York
Scotland--Aberdeen, Dundee, Edinburgh, Glasgow, Inverness, Perth, Stirling,
Wales---Bangor,Cardiff,Newport,St Asaph, St David's, Swansea,
Northern Ireland---Armagh, Belfast,Derry,Lisburn,Newry
Store News:
Store is open, Accpet orders 24 hours. Get order status or tracking number
here >>
.
Attention:
Due to the Coronavirus (COVID-19) and the Chinese New Year holiday, all ac adapter orders (
January 25th - February 7th
) will be delayed until
February 8th
.
--- Service Department ---
Jan 2022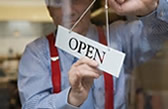 Our office hours is : Mon~ Fri 9:00 am - 6:00 pm If you need have a live chat support, please click the online chat button on BST Mon -Fri 7:00~11:00.