acbel 19V 6.3A AC Adapter
UK >acbel 19V 6.3A Laptop AC Adapter | 19V 6.3A Power Supply | acbel 19V 6.3A Laptop Charger
https://www.laptop-adapters.co.uk/acbel-19v-6.3a.html
acbel 19V 6.3A Laptop AC Adapters
ACBEL , New ACBEL 19V 6.3A Laptop Charger



Click to view detail


ACBEL , New ACBEL 19V 6.3A Laptop Charger Acbel19V6.3A120W-5.5x2.5mm

Description :

With short circuit protection, Overheat protection, clean smooth out put...



New, 1 Year Warranty,30-Days Money Back



Click the picture to view detail >>

Package:
1 x ACBEL 19v 6.3A AC Adapter
1 x UK / EU Power Cord Fit your Country


Item Name: Acbel19V6.3A120W-5.5x2.5mm
InPut:100-240V~1.8A,50-60Hz
Adapter Output Voltage: 19V
Adapter Output Current: 6.3A
Adapter Power: 120W
Adapter Plug Size: 5.5x2.5mm
Weight( Adapter only ) :637g
Original / Genuine : Yes


In Stock


ORG.Price:

£ 37.27




Free Shipping Price:

£21.99

( Updated: Aug 2022 )

ACBEL
, New
ACBEL 19V 6.3A Laptop Charger
Acbel19V6.3A120W-5.5x2.5mm
Compatible Mainbody Numbers:
How to Repairing a Loose AC Adapter
Power adapters, such as those used to power laptops are a great way to save the life of the battery of an electronic device. With normal wear and tear, though, these power adapters are susceptible to damage such as loose wires inside their sheathing. If power adapter is loose, it can't provide the necessary amount of electricity. Repairing a loose AC adapter is a simple procedure that can be done at home by yourself.
Here below are the instructions:
1. Plug the adapter into the wall, and then connect it to your electronic device. Pinch your fingers and along the length of the string, and watch the LED light on it. When the light flashes, you've found the loose wire.
2. Disconnect the power adapter from the device and unplug it from the wall. Cut the power adapter that close to the damaged area in step 1 with a pair of pliers.
3. Place a piece of heat shrink tubing on one end of both halves, and drag it out of his way.
4. Strip an inch of insulation away from both ends of the cut power adapter cord with a pair of wire strippers.
5. Twist the exposed wires from one half of the power cord around the exposed wires on the other half. If it has a switching center through the two ends of the AC adapter wire, twist the two ends to secure the connection.
6. Plug in your soldering iron and wait for warmth. A small amount of solder to the twisted, son exposed to further secure the connection. Cool the area, and wrap electrical tape around it.
7. Slide the heat shrink on the tape, and heat it with a hairdryer.
8. Plug the adapter into the wall and then connect it to your electronic device. Pinch your finger along the length of the power cable, and watch the LED light to check the stability of the power cord. If the LED does not flash, the power cable is properly repaired. If the cord is still flashing, check the internal power source to the electronic device for further troubleshooting.
Why You Should Own More Than One Laptop Power Supply
Most people who depend primarily on a laptop computer and only have one power supply for it don't know how much inconvenience they are suffering. Extra power adapters don't cost that much and can dramatically lower the stress levels of a laptop users. Here are the two fundamental principles that apply: You never want to be caught with a dying laptop, a nearby power plug and no adapter! Second, the time to unwind and plug in the adapter adds up over time.
Here's the perfect plan for a laptop user. Buy three power adapters. One always stays in your computer bag and is used in portable settings only. One is kept at work where it is always plugged in and waiting to be used. The other stays at home wherever you use the laptop most The benefits here are great. You'll always have an adaptor convenient and in most cases, you won't need to take the effort to plug in. It will be hard to forget your adapter since you won't need to take it out of your bag at home or at work. The bonus is that your laptop will stay charged more of the time since the effort required to plug it in and charge the battery is dramatically less. Though it will cost more than pennies to buy two extra power adapters, it's easy to make up for the cost in reduced stress and added convenience. Most people who go down this road would never dream of going back to a world where they always are using the same single power adapter!
Search Tips:
Need '

CHICONY 19.5V 11.8A Adapter

'-------Just Seach with "

CHICONY 19.5V 11.8A

" Or "

CHICONY19.5V11.8A

".
Need '

PHILIPS ADPC1938 AC Adapter

'-------Just Seach With "

ADPC1938

".
Need '

Ac Adapter For ACER ES1-521-25Q6 Laptop

'-------Just Seach With "

ES1-521-25Q6

".
Need '

Ac Adapter For Samsung LS22A350HS/EN Monitor

'-------Just Seach With "

LS22A350HS/EN

".
Need '

Ac Adapter For Samsung HW-F550 SoundBar

'-------Just Seach With "

HW-F550

".
Have

item number( Model / PN )

------Search with "

Item number ( Model / PN )

".
Have

Machine Model( Number / PN )

------Search with "

Machine Model ( Number / PN )

".
'

Brand

' is not needed when you search.
Store News:
Store is open, Accpet orders 24 hours. Get order status or tracking number
here >>
.
--- Service Department ---
Aug 2022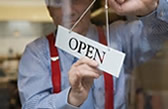 Our office hours is : Mon~ Fri 9:00 am - 6:00 pm If you need have a live chat support, please click the online chat button on BST Mon -Fri 7:00~11:00.